Ready to Experience Virtual Speech Therapy?
Everyone deserves to communicate with confidence, and YOU deserve to work with the best.
Schedule Your Introductory Call
Talk to our team, share your concerns, and create your unique therapy plan.
Launch Your Specialized Program
Your individually-selected therapist will guide you through your unique treatment plan so that you're set up for success.
Communicate with Confidence
Unlock new opportunities and connections as you show up in new ways, academically, professionally, and personally.
Convenient and Transformative Speech Therapy is only one click away!
Can Virtual Speech Therapy Really Help?
We've been the leaders in virtual speech therapy from the beginning -- because we truly believe it's not just AN option, but the BEST option for your communication needs.
Not only do online services provide the same benefits as traditional speech therapy… they also allow us to provide an even higher level of service and personalization.
Of course, virtual speech therapy is incredibly convenient -- you can meet with your therapist from any distraction-free environment with an internet connection.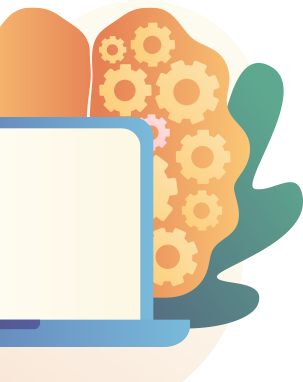 Best of all, our online model allows for one of the chief assets of our program: our highly-customized matching process.
We aren't limited by location, so we can seek out the most highly qualified therapists nationwide.
Instead of being inconvenienced by local options, Great Speech allows you or your loved one to work with the BEST therapist for you...period.
Once matched, your licensed, certified therapist will be there for the duration of your customized speech-language program... supporting you from start to finish.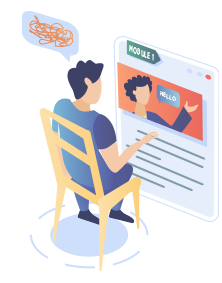 How Does it Work?
Virtual speech therapy is easy to use!
First, you'll schedule your introductory call to see if Great Speech is a good fit for you. Then, we'll match you with your therapist and you'll begin your customized therapy program.
Your speech therapy plan is unique, but most of our programs consist of 12 week modules that include two 30 minute sessions per week.
We'll reach out at the end of each module to make sure you're on track with your goals and decide your best next steps.
You will receive a personalized invitation to a private Zoom session, where you'll work 1:1 with your therapist. You'll have real-life opportunities to practice your skills and you may receive homework to master them.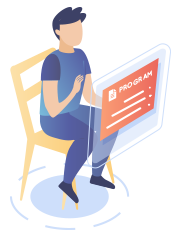 Since we're typically in your home setting, sharing feedback directly with parents and caregivers is easy and convenient.
Our online services are HIPAA compliant, secure, and easy to use: You can log in with just one click!
Schedule your initial Introductory Call today to get matched with your specialized therapist!
Generally, you will be matched and ready to schedule your first session within three days. Therefore, we don't recommend starting now if you have an upcoming vacation or major commitments.
Sessions start at $130 per week. Don't see your insurance plans listed below? That's alright! We also accept HSA/FSA and private pay clients.
We are proud to work with the following insurance plans to offer virtual speech therapy:
Not ready to start a formal program just yet?
No worries! We're still here to support you.
We've compiled an amazing library of free resources to help you make progress towards your communication goals today, regardless of where you're starting.
Frequently Asked Questions:
How long will the therapy take?
There is no one size fits all plan for Great Speech improvement, though the average minimum number of sessions range from three to six months. After that time period, we will review the plan of care, progress and goals and together we will map out next steps or congratulate you on mastering your skills. Consistent scheduling and active participation is the key to your success.
Who will be my therapist?
All Great Speech therapists are licensed and certified Speech-Language Pathologists (CCC-SLP) with extensive training in providing online speech therapy. Your therapist will be selected based on your needs and the therapist's area of expertise and availability.
Are the services covered by insurance?
Sessions start at $130 per week. Don't see your insurance plans listed below? That's alright! We also accept HSA/FSA and private pay clients.
We are proud to work with the following insurance plans to offer virtual speech therapy:
What if I need to change my therapist/frequency/schedule/etc?
We will be there for you to sort out any concerns or changes. Once you sign up to work with us, we are here to help you troubleshoot any issues.